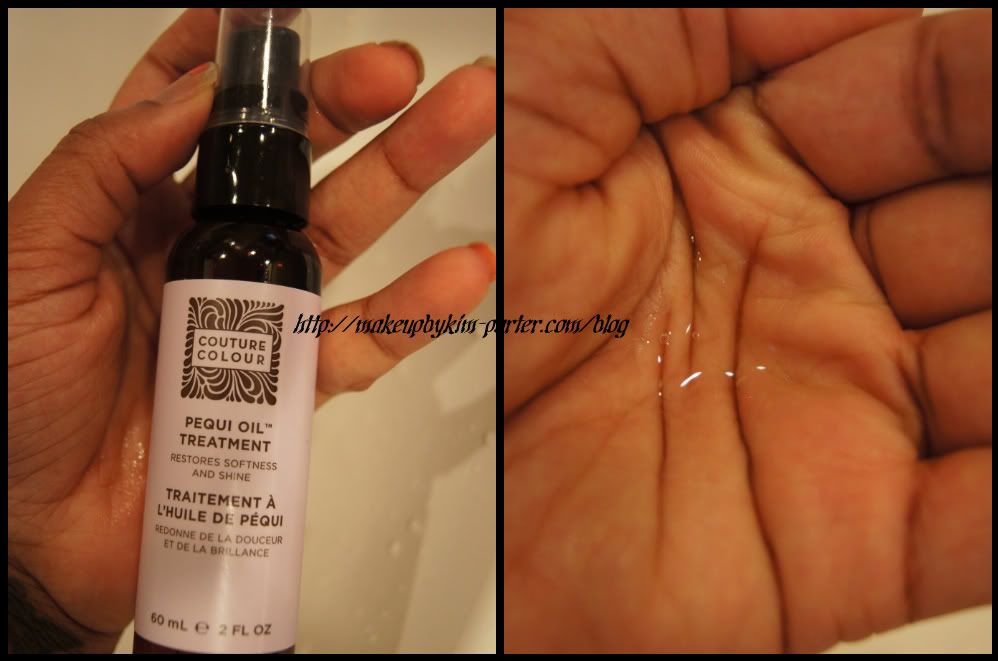 What it is:
A restorative hair treatment.
What it does:
This alcohol-free hair treatment contains moisture-restoring antioxidants, Vitamins A and E, proteins, and lipids, which help make dry, color-treated hair noticeably softer, shinier , and smoother.
What else you need to know:
Derived from the Pequi fruit, pequi oil has been known for centuries as the beauty secret of the Amazon rain forest. It can be used before shampooing, as a pre-blow-drying treatment for smooth, sleek hair, or post-blow-drying to calm frizziness and flyaways.
Research results:
– Pequi Oil Treatment provides a 250% improvement in shine on dull, damaged hair.
– Pequi Oil Treatment provides 2.5 times improvement in shine on dull, damaged hair.
– Improves the shine 2.5 times of dull, damaged hair.
– Dull, damaged hair is up to 600% stronger after one application of Pequi Oil Treatment.
– Dull, damaged hair is up to six times stronger after one application of Pequi Oil Treatment.
– After one application of Pequi Oil Treatment, hair has six times less breakage
My thoughts:
Although Couture Colour products are meant for color-treated hair,  this oil can also be used for damaged hair or any other chemically treated hair.  My hair is relaxed (chemically straightened).  My hair texture has changed since pregnancy; it went from soft & semi-thick, to dry and brittle with breakage.  I decided to give this oil a try to see how well it faired with my hair.
I used the oil prior to drying, and when styling.  I liked how it provided my hair with shine, and did not leave my hair feeling limp and greasy, which is something I've felt with other oils.  This characteristic allowed me to use the oil almost daily, or nearly every other day.  It also left my hair feeling very soft.
Prior to using this I was using Moroccan Oil.  The Couture Colour Pequi Oil Treatment is not as heavy/thick as the Moroccan Oil.  That's something I noticed off the bat.  I also loved the very light scent of pina colada, which reminds me of a nice day on a tropical beach.  I have also been looking for a product for the summer that protects my hair from UV rays since like your skin, your hair needs protection too, and the Pequi Oil Treatment does that as well.
Would I recommend?
I would definitely recommend this product to anyone who is looking for a light treatment oil that not only treats damaged hair, but also protects it from harmful UV rays.  This is perfect for someone like me who doesn't wash their hair daily, but, uses a product daily & needs something that doesn't weigh their hair down.  For the price, $32 it does seem a little steep.  This is definitely not something for those on a budget.  If you don't mind splurging, this is the perfect product for you.
Where to buy: Sephora.com, Couture Colour
Disclaimer: This product was sent for review by a PR company.  I have no affiliation with this brand, and have not received any compensation.  This is my honest opinion/review.