I've been dying to try Bliss' wax for a long time because I've heard so many great things about it.  I was happy to have received it during the QVC Beauty Breakfast event I went to last month.  Yesterday evening, since the baby was sleeping, I was bored, and my eyebrows were looking a mess, I decided to try out the Poetic Waxing Microwaveable Waxing Kit ($45).  I loved the end result.
Description (source):
New and improved!
DIY waxers, we think you'll be pleased to 'heat' our new and improved waxing kit, which now includes a microwaveable cup so you don't have to slave over the stovetop. (Hey, you already spend enough time there preparing dinner.) But even though the heating method is quicker and easier, the wonder wax itself remains the same, able to remove even the shortest hairs anywhere from eyebrow arches to ankles, practically painlessly.
• same wonder wax
• quick and easy heating
• kit includes super skin cleanser and pre + post waxing oil
Purchase: QVC ($39.98 +6.22 S&H) or Bliss.Com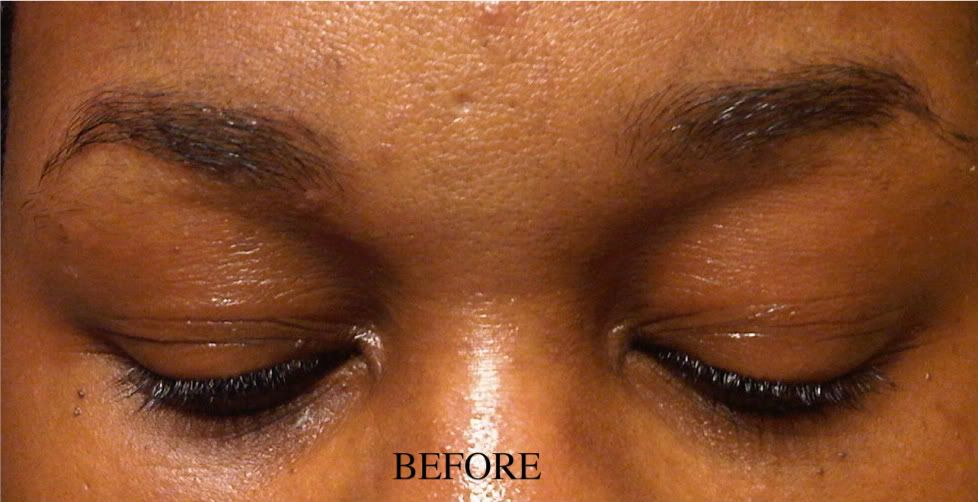 My thoughts:
Although I only used it on my eyebrows this time, I believe the wax is great.  As promised, it was practically painless, and removed ALL of the tiny hairs.  Usually I would have to go back over with a needle point tweezer to remove any left over or popped hairs, and this time I didn't.  My skin was not irritated, and felt extremely smooth afterward.
Unlike another hard wax I used (SurgiCare 3-Step Waxing Kit – See post), which was messy and sticky,  the Bliss Poetic Wax was just the opposite.  I did not have any sticky residue to remove.  The hard wax actually stayed hard instead of becoming soft when trying to pull the wax off with my fingers.
This wax is slightly scented, but, it isn't overwhelming.
The directions stated that to warm the wax, you have to heat it up in 5-6, 30 second intervals.  I found I had to do mine a little longer to get the wax melted into a honey-like consistency.  I guess it all depends on the wattage of your microwave.  Mine is 800 watts.
I would definitely recommend this kit to someone who wants to try an at-home waxing kit that's pain-free, easy to use, and non-messy.  It also saves you money!
Take 30% off skincare from bestselling brands. Enter code APRIL30. Valid 4.4.11 & 4.5.11.
Disclaimer: This product was received in a goodie bag from an exclusive beauty event.